Whether you want to lose weight, build some muscle, improve your fitness levels or just de-stress, we have a wide variety of group exercise classes and, they're all included in your fitness membership! Our professionally qualified instructors are highly motivated and will provide you with the friendly support you need to achieve your goals.
Booking information
Our membership offer includes unlimited access to group exercise classes, if you would like to join visit our memberships page.
If you are already a member, check out what's on at ActiveHud and other KAL centres and book into a class by downloading the KAL app, you can find this on Play store or Apple store.
For non-members, classes are £5 per session. You will need to sign up as a 'registered staff' member with your university email address. You should then receive a welcome email with a link to download the KAL app. From there you can book on to classes.
Indoor classes
A variety of classes across ten sites including the University, suited to all ability levels, delivered by qualified and motivated fitness instructors.
The ActiveHud timetable can be seen below, and visit KAL to see timetables for each of their centres.
Virtual group exercise
Virtual classes are delivered by worldwide leading instructors and provide the ultimate digital experience to group exercise. Highly motivated classes that are perfect for all levels of ability.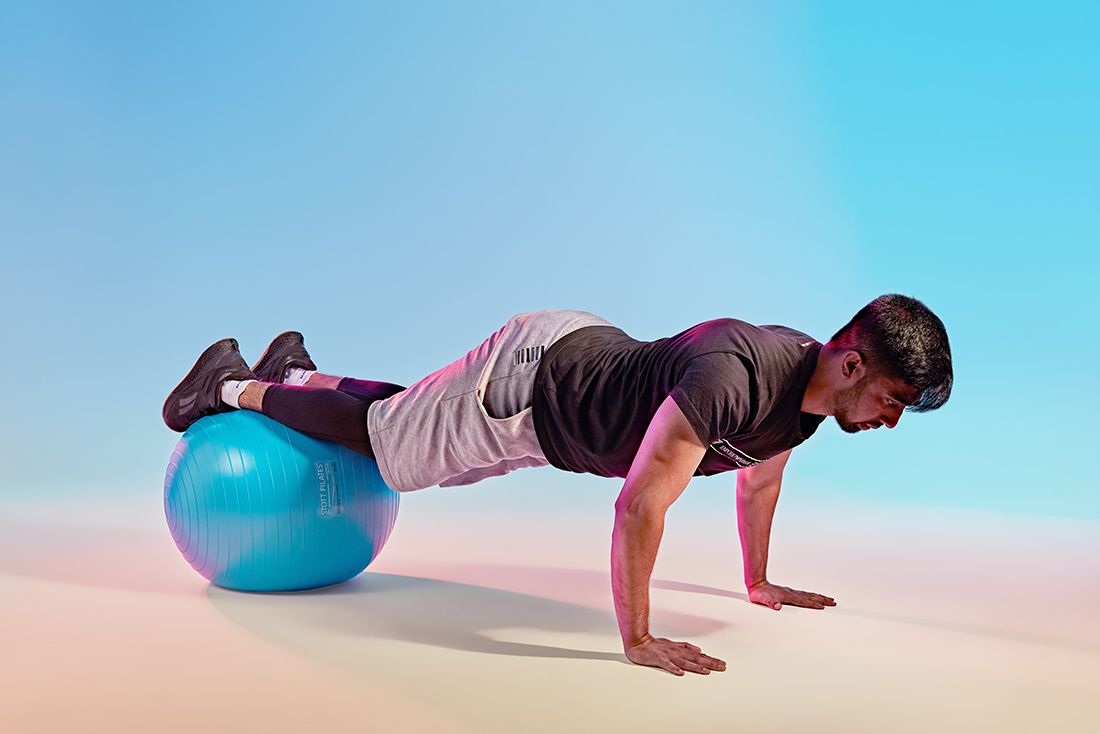 Online on-demand
Options inclusive of membership and non member access to workout libraries. These classes can be accessed via the KAL app.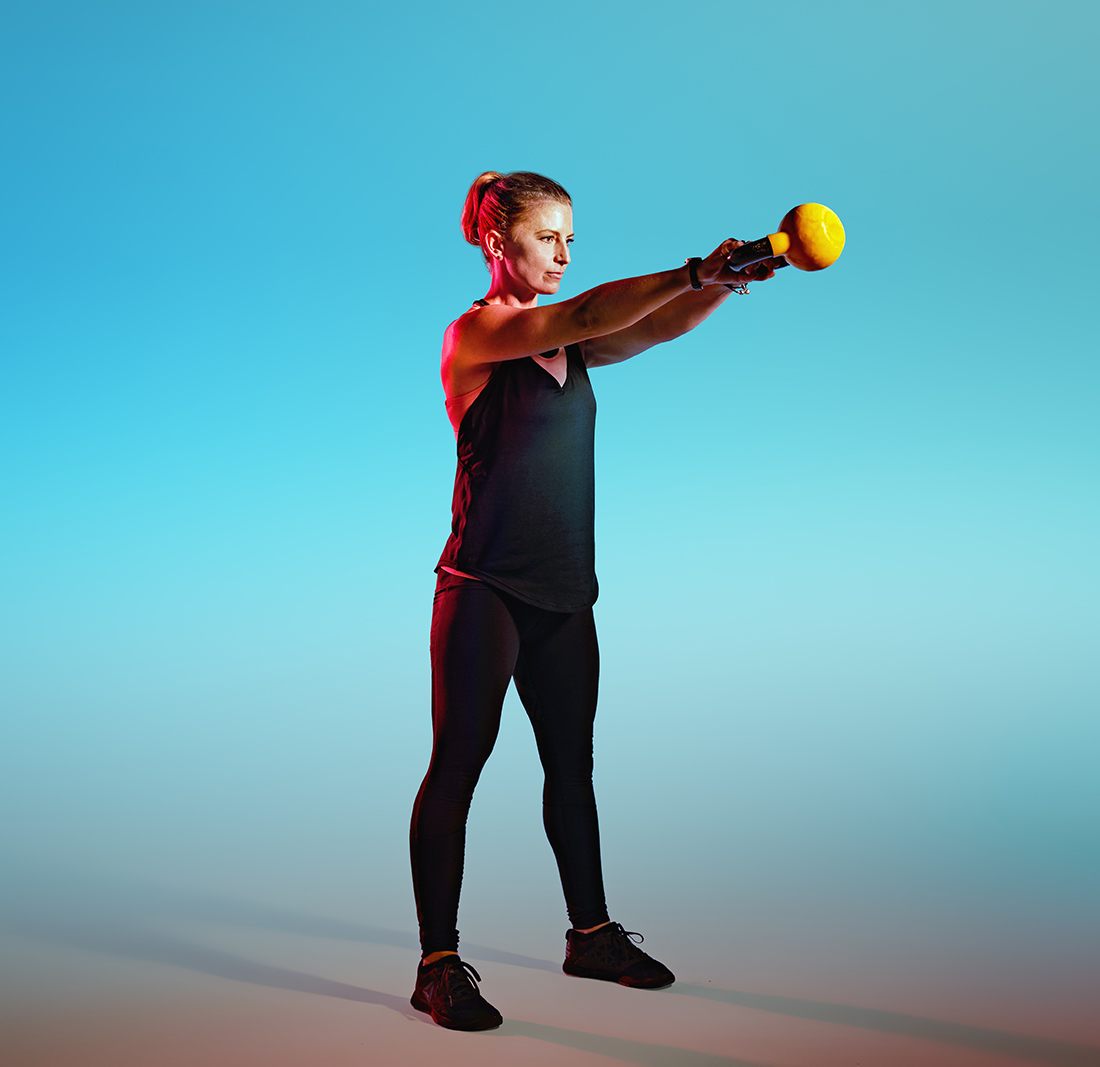 Class Timetable
Monday
Time
Class
Instructor
Location
Capacity
7.30 - 8.00am

Bootcamp

High intensity, 30 minute, full body workout

Mark/Matty
Performance Suite
8
7.30 - 8.00am

HIIT Step

High intensity interval training that can be done with or without a step box

Virtual
Studio 1
8
8.15 - 8.45am

HIIT Cycle

Using a stationary bike, get your heart racing and your legs pumping with this short, intense interval training

Virtual
Studio 1
15
12.30 - 1.00pm
Power Up
Jugal
Performance Suite
8
12.30 - 1.00pm

HIIT Cycle

Using a stationary bike, get your heart racing and your legs pumping with this short, intense interval training

Virtual
Studio 1
15
4.15 - 4.45pm
Les Mills Combat Express
Aftab
Studio 2
4.30 - 5.00pm

HIIT Cycle

Using a stationary bike, get your heart racing and your legs pumping with this short, intense interval training

Virtual
Studio 1
15
5.00 - 5.45pm
Les Mills Pump
Aftab
Studio 2
5.15 - 5.45pm

BoxFit

BoxFit is a mixture of boxing fitness and high intensity interval training. No equipment is necessary to achieve a fantastic calorie burning workout

Virtual
Studio 1
10
6.00 - 6.45pm

Pure Stretch

A gentle exercise class to improve general flexibility and mobility for the whole mind and body

Virtual
Studio 1
8
7.15 - 8.00pm

Vinyasa Flow

Vinyasa is a style of yoga characterised by stringing postures together so that you move from one to another seamlessly, using breath

Virtual
Studio 1
8
Tuesday
Time
Class
Instructor
Location
Capacity
7.30 - 8.15am

Pure Stretch

A gentle exercise class to improve general flexibility and mobility for the whole mind and body

Virtual
Studio 1
8
10.30 - 11.00am
Girls Who Lift
Georgina
Performance Suite
11.15 - 11.45am
This Girl Can Legs, Bums and Tums
Georgina
Studio 2
11.30am-12.00pm

Beginners Strength

We will work on one strength movement, for example, a deadlifts focussed session

Jugal
Performance Suite
8
12.00 - 12.45pm
Step Aerobics
Dan
Studio 2
12.30 - 1.00pm
HIIT Up
Jugal
Studio 1
12.30 - 1.00pm

Bootcamp

High intensity, 30 minute, full body workout

Mark and Matty
Performance Suite
8
1.00 - 1.45pm

Pure Stretch

A gentle exercise class to improve general flexibility and mobility for the whole mind and body

Dan
Studio 2
4.30 - 5.00pm
Les Mills Pump Express
Jamie
Studio 2
5.00 - 5.30pm
HIIT Cardio
Abhi
Studio 1
8
5.05 - 5.35pm
Les Mills Core Express
Jamie
Studio 2
25
5.45 - 6.30pm

Calisthenics Training

Focus on bodyweight strength skill training including training on gymnastic rings, training an L-sit and other skills

Abhi
Performance Suite
8
6.15 - 7.00pm

Dancercise

Working out isn't so bad when you have amazing music, fun dance moves and a brilliant instructor! Enjoy every second of this motivating and uplifting workout

Virtual
Studio 1
15
Wednesday
Time
Class
Instructor
Location
Capacity
8.00 - 8.30am

HIIT Step

High intensity interval training that can be done with or without a step box

Virtual
Studio 1
8
9.30 - 10.15am

Vinyasa Flow

Vinyasa is a style of yoga characterised by stringing postures together so that you move from one to another seamlessly, using breath

Virtual
Studio 1
8
12.30 - 1.00pm
Power Up
Jugal
Performance Suite
12.30 - 1.00pm
Les Mills Pump Express
Louise
Studio 2
12.30 - 1.00pm

BoxFit

BoxFit is a mixture of boxing fitness and high intensity interval training. No equipment is necessary to achieve a fantastic calorie burning workout

Virtual
Studio 1
10
1.15 - 1.45pm

Legs, Bums and Tums

Key body areas will be strengthened while increasing your heart rate and having fun

Virtual
Studio 1
8
4.15 - 4.45pm
Intermediate Functional Training
Abhi
Studio 1
4.15 - 5.00pm
Les Mills Combat
Dan
Studio 2
5.00 - 5.45pm
Spinning
Holly
Studio 1
5.15 - 6.00pm

Pilates Core

Pilates focused core and back stength and stability. Ideal for all abilities

Dan
Studio 2
Thursday
Time
Class
Instructor
Location
Capacity
7.30 - 8.15am

Pilates

Pilates class improves stability, core strength and posture

Virtual
Studio 1
8
12.00 - 12.45pm
Yoga
Steph
Studio 2
12.30 - 1.00pm

Upper Body Strength

A focus on building upper body strength through bodyweight moves. Suitable for all levels

Abhi
Studio 1
8
1.15 - 1.45pm

Arms-Body-Core

A full body workout, paying particular attention to strengthening arms and core muscles

Abhi
Studio 1
8
4.00 - 4.30pm

Functional HIIT

30-minute bodyweight HIIT session suitable for all abilities and no equipment necessary

Dan
Studio 1
4.00 - 4.45pm

Calisthenics Training

Focus on bodyweight strength skill training including training on gymnastic rings, training an L-sit and other skills

Mark and Jugal
Performance Suite
8
4.45 - 5.30pm
Les Mills Pump
Dan
Studio 2
5.00 - 5.45pm

Strength and Conditioning

In this session we will work on two strength movements, and each week we will progress this. The session will finish with a conditioning part, this may be bodyweight or using weights

Jugal
Performance Suite
8
5.15 - 5.45pm

Strength Yoga

This active, dynamic, express yoga class is great for building full body strength and flexibility

Virtual
Studio 1
8
5.45 - 6.30pm

Pilates

Pilates class improves stability, core strength and posture

Dan
Studio 2
20
6.00 - 6.45pm

Pure Stretch

A gentle exercise class to improve general flexibility and mobility for the whole mind and body

Virtual
Studio 1
8
Friday
Time
Class
Instructor
Location
Capacity
7.30 - 8.30am

Hatha Yoga

Breathing techniques (pranayama) and meditation (dyana) with the goal of bringing about a sound, healthy body and a clear, peaceful mind

Virtual
Studio 1
8
8.00 - 8.30am
Deadlift workshop
Laura
Performance Suite
12.15 - 1.00pm
Fitsteps
GiGi
Studio 1
12.15 - 1.00pm
Les Mills Core
Steph
Studio 2
12.30 - 1.00pm

Lower Body Strength

A focus on lower body strength through bodyweight moves. Suitable for all levels

Abhi
Performance Suite
8
1.15 - 1.45pm
Body Tone
GiGi
Studio 1
10
1.15 - 2.00pm
Yoga
Steph
Studio 2
4.15 - 5.00pm
Les Mills Bodycombat
Louise
Studio 2
4.30 - 5.00pm

HIIT Cycle

Using a stationary bike, get your heart racing and your legs pumping with this short, intense interval training

Virtual
Studio 1
15
5.00 - 5.45pm

Strength and Conditioning

In this session we will work on two strength movements, and each week we will progress this. The session will finish with a conditioning part, this may be bodyweight or using weights

Jugal
Performance Suite
8
6.00 - 7.00pm

Vinyasa Flow

Vinyasa is a style of yoga characterised by stringing postures together so that you move from one to another seamlessly, using breath

Virtual
Studio 1
8
Saturday
Time
Class
Instructor
Location
Capacity
9.30 - 10.00am

HIIT Step

High intensity interval training that can be done with or without a step box

Virtual
Studio 1
8
10.30 - 11.15am

Pilates

Pilates class improves stability, core strength and posture

Virtual
Studio 1
8
11.30am - 12.00pm
Bodyweight Workout
Virtual
Studio 1
8
Sunday
Time
Class
Instructor
Location
Capacity
9.30 - 10.00am

BoxFit

BoxFit is a mixture of boxing fitness and high intensity interval training. No equipment is necessary to achieve a fantastic calorie burning workout

Virtual
Studio 1
8
10.30 - 11.15am

Vinyasa Flow

Vinyasa is a style of yoga characterised by stringing postures together so that you move from one to another seamlessly, using breath

Virtual
Studio 1
8